Room 1 - Skaftung
Spacious and luxurious room with rich tones of gray and blue and wonderful natural light. Views of Eleonora's terrace, garden and the City Hall Park.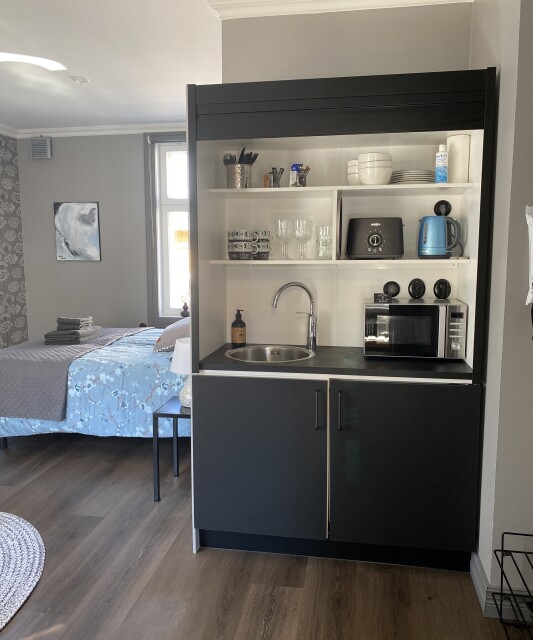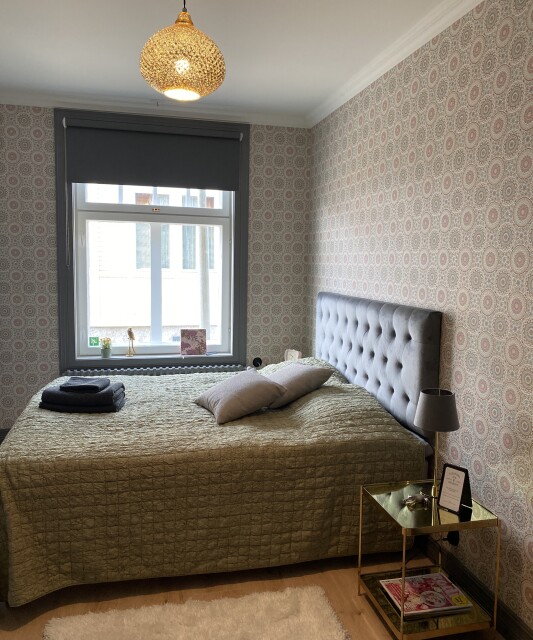 Room 2 - Tiukka
Beautiful room for two, decorated in ripe pink and green tones and luxurious touches of gold.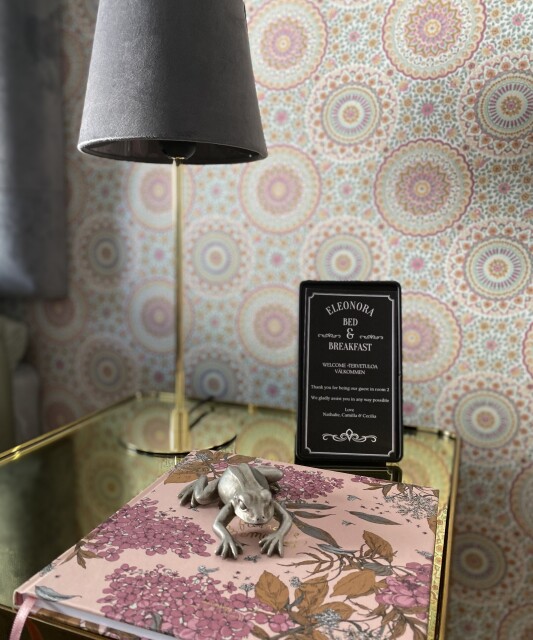 Room 6 - Lålby
Edgy room for four, in industrial style with separate bedroom and
and wonderful brick feel. Charming views of the city's only cobblestone street.